Primary Care Pediatrician - Harborview
Somers Point, NJ, US, 08244
​Location: LOC_SOMERS_P-Care Network - Somers Point 
Req ID: 228991
Shift: Any
Employment Status: Regular - Full Time 
Seeking Breakthrough Makers   
Children's Hospital of Philadelphia (CHOP)—named America's 2022 Best Large Employer by Forbes—offers countless ways to change lives. Our diverse community of more than 20,000 Breakthrough Makers will inspire you to pursue passions, develop expertise, and drive innovation.
At CHOP, your experience is valued; your voice is heard; and your contributions make a difference for patients and families. Join us as we build on our promise to advance pediatric care—and your career. 
CHOP's Commitment to Diversity, Equity, and Inclusion 
CHOP is committed to building an inclusive culture where employees feel a sense of belonging, connection, and community within their workplace. We are a team dedicated to fostering an environment that allows for all to be their authentic selves. We are focused on attracting, cultivating, and retaining diverse talent who can help us deliver on our mission to be a world leader in the advancement of healthcare for children. 
We strongly encourage all candidates of diverse backgrounds and lived experiences to apply. 
About the Harborview Practice: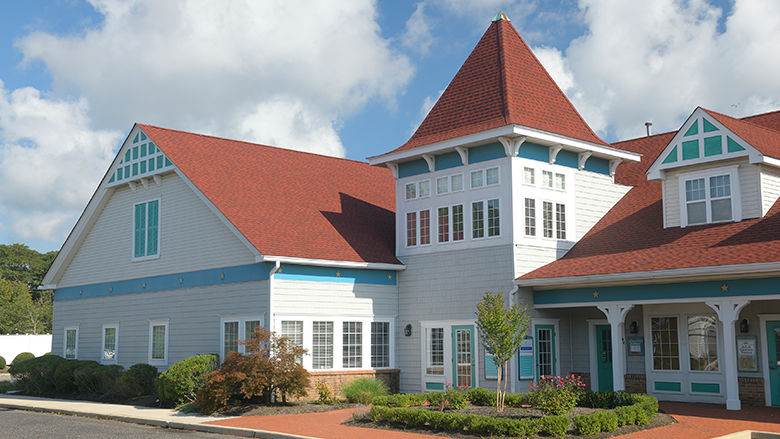 CHOP at Harborview is hiring a full-time Physician who will evaluate, treat, manage sick/well patients and document medical findings in EPIC, will provide support to Patient's/colleagues, and collaborates with office administration and nursing staff.
Board Certified Pediatrician to work in a community pediatric primary care office. Will see patients from birth to 18 years old. Will diagnose and treat various conditions. Do well and sick appointments. Counsel on vaccines. Order labs, testing, as appropriate. May need to round at Community hospitals to see newborns. Provide Evenings and Saturdays coverage, on rotation. Participate in on-call rotation. Be familiar with an electronic medical record. CME is required. Must have a valid PA and/or NJ license. 
The Primary Care Physicians at CHOP supports the mission of the institution by striving to be the world leader in the advancement of health care for children by integrating excellent ambulatory patient care, innovative research and quality professional education particularly for children living in resource poor urban neighborhoods who are particularly vulnerable to the effects of social and economic stresses of the international patients and their families. The broad area of responsibility includes clinical and administrative duties. The Primary Care offices provide preventive and acute care to patients and families. 
Learn more about CHOP at Harborview by visiting this link: CHOP-Harborview
What you will do as a Pediatrician:
Direct Clinical Activities
May supervise clinical providers including resident physicians and nurse practitioners and provide performance feedback in all aspects of clinical functions.

Supervise and ensure high quality of all clinical care services provided in the practice.  

Provide direct patient care to a panel of patients in the practice.

Continually review current pediatric standards of care and work with leadership team to implement new processes as needed.  

Respond to clinical alerts and updates from public health officials and provide leadership to the response in Primary Care.  

Educational Activities
At times, may provide support and leadership for resident/medical student education curriculum and program implementation in the Primary Care Practice in collaboration with the Director of Primary Care resident education.   
Research Activities
Provide support and leadership for Primary Care research activities and support implementation in the Primary Care Practice.  

Work with the PBRN (Practice Based Research Network) leadership to determine which studies are undertaken in Primary Care and the level of support dedicated to research activities.  

Oversee ongoing research activities, as needed, at the practice and provide feedback and consultation for studies as they progress.   

Delegate operational functions to other support staff as needed to accomplish the research goals and objectives.  
Administrative Activities:
Assist with  management of the Practice operations through:

Leadership of site administrative team which includes, Site Managers and Ambulatory Clinical Leads.  Oversee successful implementation of various functions, projects and initiatives.

Evaluate and effectively manage patient access, patient flow, quality improvement, staff performance, effective work teams.

Ensuring compliance with all federal, state, local, legal, regulatory and clinical standards and requirements including but not limited to HIPAA, OSHA, JCAHO, DOH, and CLIA.    

Personnel management with input into all hires at the practice, and active recruitment of provider staff to maintain provider-staffing ratios.

Participate in the development and monitoring of performance outcomes, budgeting, data (i.e. billing, visit productivity) analysis and facilities management on an ongoing basis and respond to variability in reports in a proactive manner. 

May provide leadership and representation to ambulatory network through:

Collaboration and active participation with other physicians and Medical Directors to provide leadership to the Ambulatory network and Primary Care as a whole. 

Provide leadership support and facilitate communication with representatives from the following broad areas:  Nursing, clinical and physician hospital leadership specifically in the Department of Pediatrics, EPICcare, PARC and CHOPLink, PBRN and research investigators, additional hospital wide initiatives to the extent that they intersect with Primary Care (i.e.:  Global Health, Homeless Health, Community and Government Relations, etc.). 

Participate in the development and implementation of departmental standards, policies, guidelines and protocols.
Provide clinical expertise and guidance to administrative processes through:
Collaborate with the site manager regarding the utilization of operational funds within the Primary Care budget and proactively identify opportunities to improve operational performance and efficiency.  

Collaborates with other members of the Primary Care Leadership team in the creation of the annual Practice budgets. Share the oversight and responsibility for allocation of fiscal and other resources.     

Provide leadership and accountability to the billing and services (visits) performance throughout the year to monitor, implement changes, and respond to acute needs in collaboration with the Primary Care leadership.  

Seek opportunities to represent and enhance Primary Care and advance the mission of the hospital through:

Interfacing with internal (i.e. CHOP executive leadership, administrative offices, clinical stakeholders) and external (i.e. community leaders, philanthropists, government officials, etc.). 

Public speaking as requested to represent Primary Care on behalf of the Hospital in internal and external settings.  
Required Licenses, Certifications, Registrations
Current DEA License
Board Certification in Pediatrics
Medical License in state practicing in (Pennsylvania and/or New Jersey) PA License required for all physicians regardless of practice site.
Required Education and Experience
Graduate of a GMEC accredited Medical School and Pediatric Residency Program.

Management or supervisory experience in an ambulatory care academic setting or medical office setting with developing, implementing, and/or monitoring organizational policies, procedures, systems and objectives.

Some experience with fiscal management and human resource management
Additional Technical Requirements
Some knowledge of governmental regulations and compliance requirements for healthcare.

Knowledge of computer systems and applications.

Skills in exercising initiative, judgment, problem solving, decision-making.

Skill in developing and maintaining effective relationships with medical and administrative staff, patients and the public.

Ability to research and prepare comprehensive reports.

Excellent communication skills (written, verbal, and electronic).
To carry out its mission, CHOP is committed to supporting the health of our patients, families, workforce, and global community.  As a condition of employment, professionals working onsite—at any CHOP location, for any portion of time—must be vaccinated for COVID-19. Learn more. 
CHOP also requires employees who work in patient care buildings to receive an annual influenza vaccine. Employees may request exemptions for valid religious and medical reasons.  Start dates may be delayed until candidates are immunized or exemption requests are reviewed.  

Nearest Major Market: Atlantic City
Job Segment: Patient Care, EMR, Physician, Pediatric, Healthcare, Research