Nurse Practitioner - Bucks County Urgent Care
​Location: LOC_BUCKS_CT-Bucks County Specialty Care 
Req ID: 212211
Shift: Any
Employment Status: Regular - Full Time 
Seeking Breakthrough Makers   
Children's Hospital of Philadelphia (CHOP)—named America's 2022 Best Large Employer by Forbes—offers countless ways to change lives. Our diverse community of more than 20,000 Breakthrough Makers will inspire you to pursue passions, develop expertise, and drive innovation.
At CHOP, your experience is valued; your voice is heard; and your contributions make a difference for patients and families. Join us as we build on our promise to advance pediatric care—and your career. 
CHOP's Commitment to Diversity, Equity, and Inclusion 
CHOP is committed to building an inclusive culture where employees feel a sense of belonging, connection, and community within their workplace. We are a team dedicated to fostering an environment that allows for all to be their authentic selves. We are focused on attracting, cultivating, and retaining diverse talent who can help us deliver on our mission to be a world leader in the advancement of healthcare for children. 
We strongly encourage all candidates of diverse backgrounds and lived experiences to apply. 
About Urgent Care- Bucks County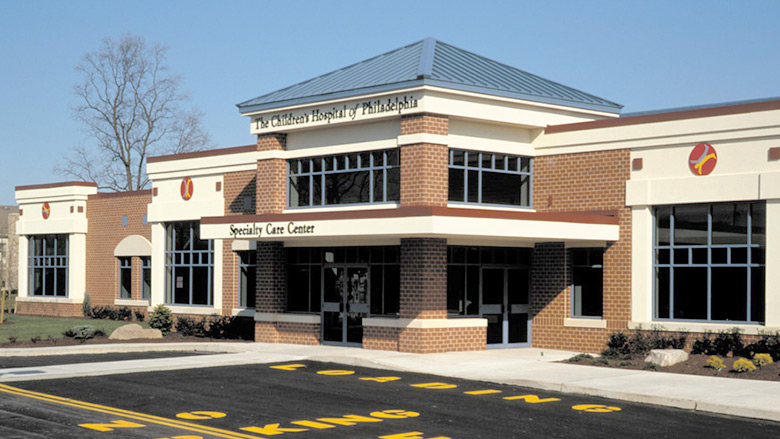 CHOP Urgent Care, Bucks County, located in Chalfont, PA, offers fast and convenient after-hours care for children and adolescents who have an illness or minor injury that needs to be seen right away. We evaluate and treat patients with sports injuries, minor cuts and scrapes, stomach bugs, cold and flu symptoms, as well as mild allergic reactions and many other conditions. This Urgent Care is located in the same building as our Subspecialty Care Center in Chalfont. 
The Pediatric Urgent Care APP will work in a CHOP Urgent Care location(s) to evaluate, treat and manage patients from birth to age 21 and Direct Clinical Activities including procedures such as suturing, FB removal and simple incision and drainage. The APP is expected to document the medical findings in an electronic medical record (Epic) in a timely manner, provide support to patients, families and colleagues, collaborate with other providers including physicians or APPs, nurses, ancillary department staff and Hospital administration. This position will require working Evenings, Weekends and Holidays as needed. The APP is expected to maintain compliance with all applicable federal, state, local, legal, regulatory, clinical and organizational standards and requirements including (but not limited to): HIPPA, OSHA, Joint Commission, DOH. May represent CHOP with external organizations, professional associations upon request. The APP will evaluate and effectively manage patient access, patient flow, quality improvement and may participate in departmental CME and simulation activities as required.
Learn more about Urgent Care- Bucks: CHOP, Urgent Care: Bucks County
What you will do as a Nurse Practitioner:
Utilizes advanced assessment skills to manage a cohort of patients. Performs and documents daily assessments. Collects and analyzes data and formulates a family-centered plan of care.
Performs any needed advanced procedures that are listed in the Scope of Practice Document and approved as a part of the credentialing process.
Evaluates and monitors the effectiveness of the prescribed treatment plan. Using the most current evidence, modifies the plan of care based on the effectiveness of the treatment and the patient/family response to the plan.
Serves as an educational resource to the patient/family, nursing staff, and provider team. Acts as a consultant to multidisciplinary health care team members.
Participates in scholarly activities including research and education. Participates in own professional development by maintaining required competencies, identifying learning needs and seeking appropriate educational offerings. Participates in the professional development of others. Acts as a preceptor and mentor to support the development of nurses, nurse practitioners, students, and other health care providers.
Demonstrates a commitment to patient safety by speaking up about safety issues and changing practice to enhance safety. Shares errors or potential errors through system reporting mechanisms. Demonstrates shared accountability for safe practice.
Required Licenses, Certifications, Registrations
RN - Registered Nurse
Certificate of Prescriptive Authority
Licensure for Advanced Practice Role
CRNP - Cert Regist Nurse Prac License
National Certification - Nurse Practitioner
Required Education and Experience
Required Education: Master's/Doctorate in Nursing as applicable to correlating program of study.
Additional Technical Requirements
Ability to work in an inter-professional team setting with multiple responsibilities.

Ability to use computer and electronic medical records effectively.
Refer to Scope of Practice Document and Clinical Responsibilities Checklist for specific requirements of role.
To carry out its mission, CHOP is committed to supporting the health of our patients, families, workforce, and global community.  As a condition of employment, professionals working onsite—at any CHOP location, for any portion of time—must be vaccinated for COVID-19. Learn more. 
CHOP also requires employees who work in patient care buildings to receive an annual influenza vaccine. Employees may request exemptions for valid religious and medical reasons.  Start dates may be delayed until candidates are immunized or exemption requests are reviewed.  

Nearest Major Market: Philadelphia
Job Segment: Urgent Care, EMR, Nursing, Registered Nurse, Pediatric, Healthcare